Composer & Piano Instructor, Sharona Clarke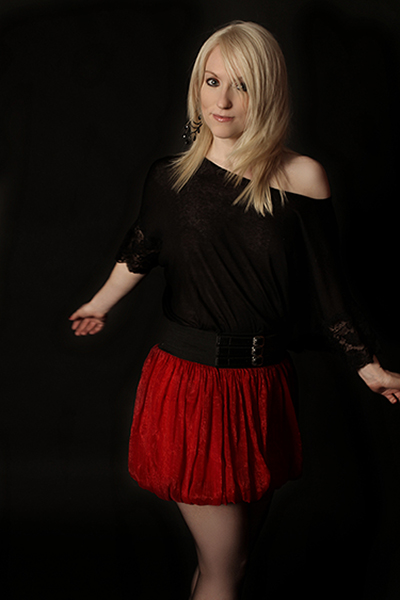 Sharona Clarke, a classically-trained pop pianist & singer, who studied piano from the age of seven and received her Bachelor of Music and Bachelor of Music Education degrees at Memorial University of Newfoundland in 1997. She is a registered piano teacher and active member of the Ontario Registered Music Teachers' Association (ORMTA).
Sharona's early influences include Chopin, Gershwin, Bruce Hornsby and Van Halen — showing equal passion for classical music to jazz, electronic and hard rock. With her enthusiasm for performing, she gained many years' experience playing in rock bands, piano bars and dinner theatre ensembles, as well as solo performance with piano and voice. She is a singer-songwriter who has produced two full-length solo albums and an EP available on all digital platforms, and is also working on a full-length Christmas album to be released in 2022.
Her piano teaching experience spans over 30 years, having taught as young as 3 years old to senior, in many varied styles and methods. She has had students who have stayed with her for ten years, students who have received honours and top placements in Royal Conservatory exams and festivals, and students who have gone on to be active rockstars! Her true love is popular music, and she wishes to inspire students to learn and perform the type of music they enjoy, with the ability to incorporate modern technology such as iPads, studio recording and video, all backed by a solid technical and theoretical foundation. She has composed over 25 original solo piano pieces that she publishes and teaches as fun and engaging repertoire for her students.