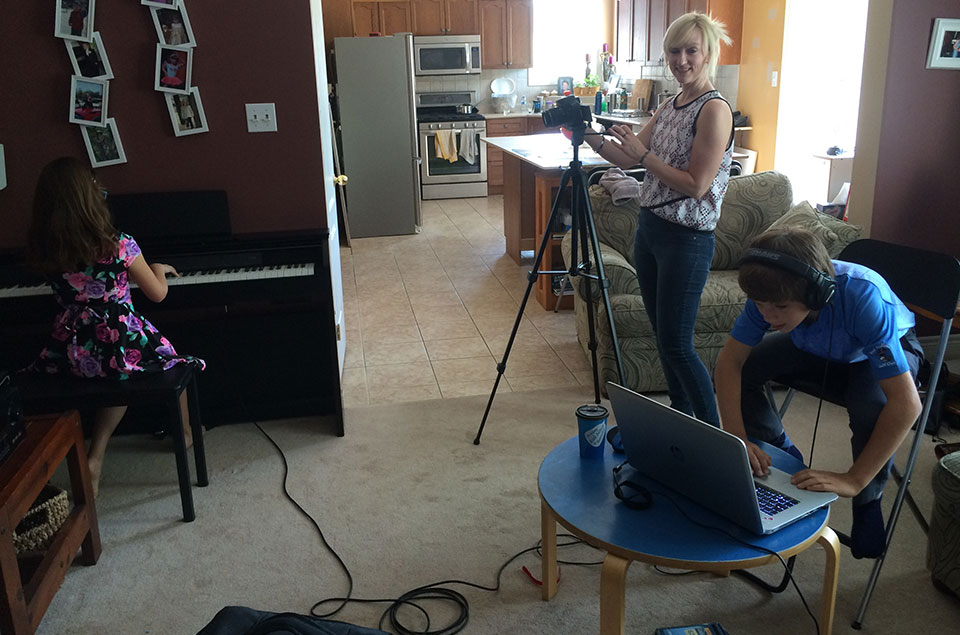 What a great first year we had at PianoBea Music in the wonderful province of Ontario! I dearly miss my beautiful students of Newfoundland from 2014-2015 year, but each new year always brings new students and new sweet souls to inspire, wherever I am. The kids of Ontario are really no different from music students anywhere, because they still express their joy of music and they inspire me as well!
The 2015-2016 term started with students from Burlington, as that is where I was living at first. I had the opportunity to learn and teach "Bad Blood" by Taylor Swift to some piano students. One very talented boy did a video game theme called "Beginning of Time". I got to sing Ellie Goulding's "Explosions" and Taylor Swift's "Wildest Dreams" with a young girl singer from Oakville. Great songs – loved them! We all did Christmas songs of course. And sang a lot of cool Disney songs with an 8-year-old singer, including of course "Let It Go" from Frozen.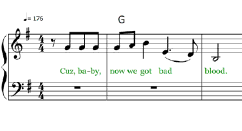 In January I moved to Mississauga and began to pick up students from there. More awesome pop music was chosen by the students. Some are still working through the Piano Adventures, and some of my original piano pieces  were used. I got to do a piano arrangement and audio recording of Ellie Goulding's "Army" for an adult student who is doing a singing video to it for YouTube. One adult male student worked on a modern piano piece and put up a lovely clip on Instagram of him playing it. And another male adult student pleasantly surprised me one lesson after we had been talking extensively about chords and inversions, with his own composition of chord progressions and melody! We proceeded to spend the next few lessons notating it on manuscript and adding to it. Later we may work at notating it in Finale music software.
The culminating project for 2015-2016 was the end-of-year video. We didn't have a recital (maybe next year!) but instead did video recordings of the students either playing piano or singing. I had this idea when I realized sometime in April or May that I wasn't quite settled (financially or mentally!) to work at putting off a recital because that takes a lot of energy and preparation. In April one 9-yo student in Burlington had been given one of my pieces, Night Mood, and she was quite frustrated with it at first because she was only in Level 1 Piano Adventures and found this new piece very different and challenging. But she amazed me when I went back to the next lesson and she had the WHOLE THING learned! I was so proud. So I said "We gotta do a video of you playing this because I don't yet have a video of this song for the website and you'd be the perfect one to do it!"
All other students who were ready and willing to do a video were very excited about it. I also quite enjoyed having a portable recording studio to take around with me! The videos were recorded using my Canon T3i Rebel, and audio recorded using an Audiobox interface with Cubase 5. The Audio-Technica condensor mic was rented from Long & McQuade. Video editing done by me in Adobe Premiere Elements 11, with some collaboration with the students. Some of them helped be the producer as well!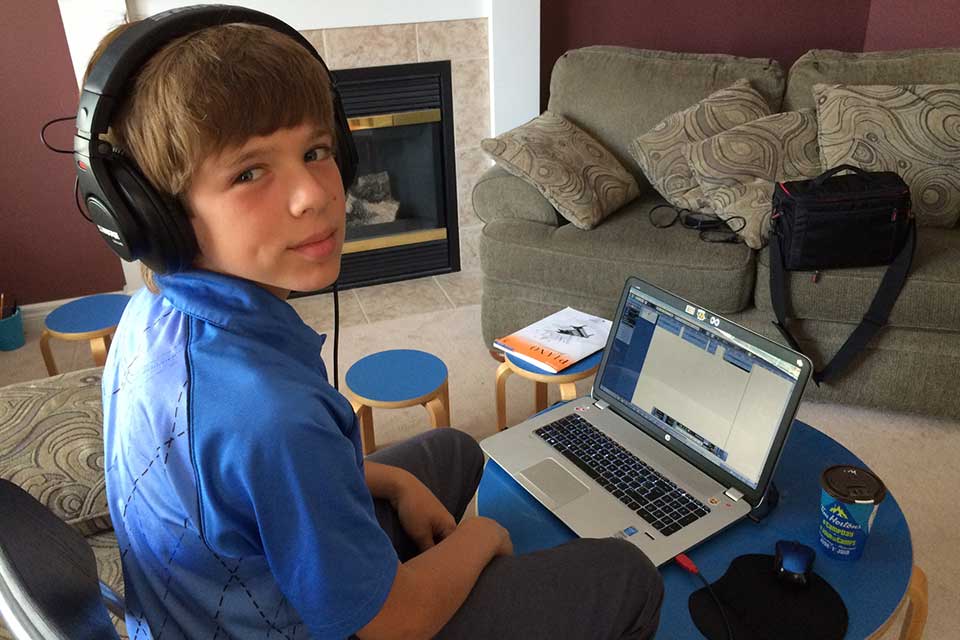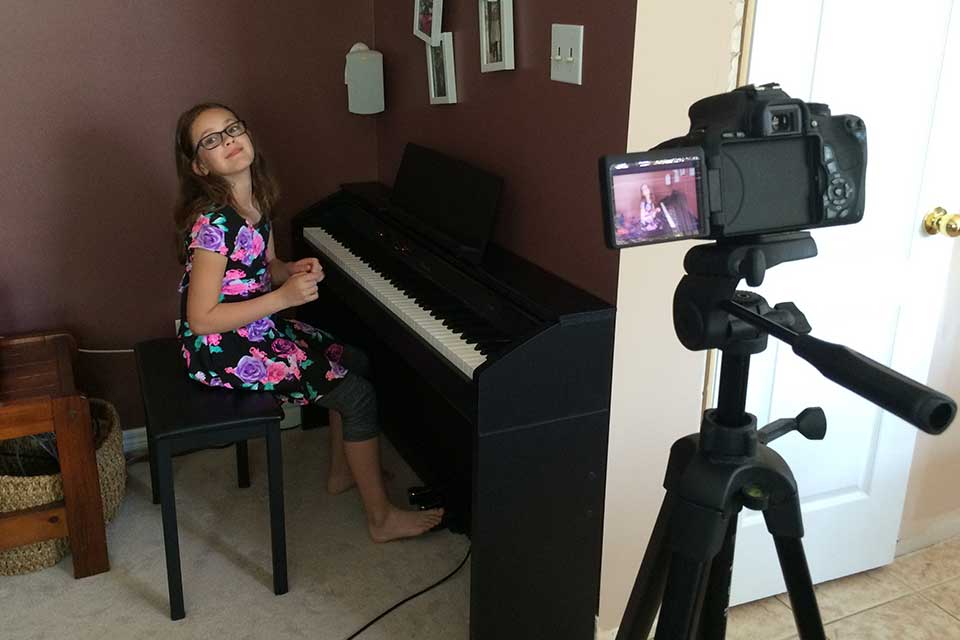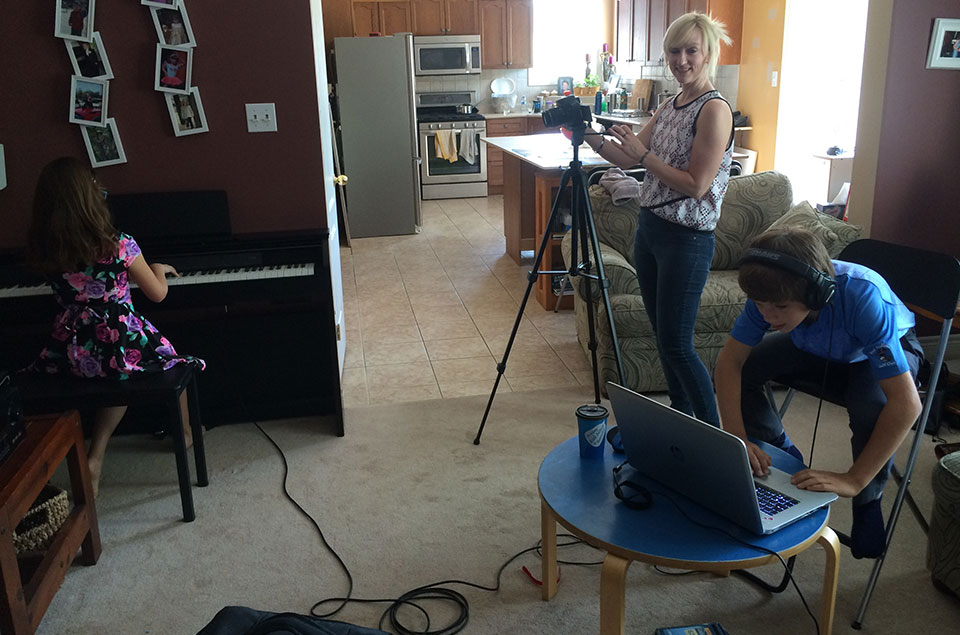 Please go to our YouTube page to view these amazing performances! They need to be watched and shared to friends and family!

Don't forget to LIKE, SHARE, and SUBSCRIBE!
Sharona
Vocal & Piano Instructor
PianoBea Music